TriDeNT: Obstacle detection device for visually impaired runners
An industry-funded study to assess how blind users interact with technology while running. The end goal of the study was to develop a prototype that aids them in obstacle detection while on the run. Focus on HCI research and User-Centered Design.

Shared Services Center website redesign
The Shared Services Center team of the university found it difficult to attract users to their website. The main objective of the project was to improve the existing website from the insights and pain points uncovered from UX Research while integrating front-end web development.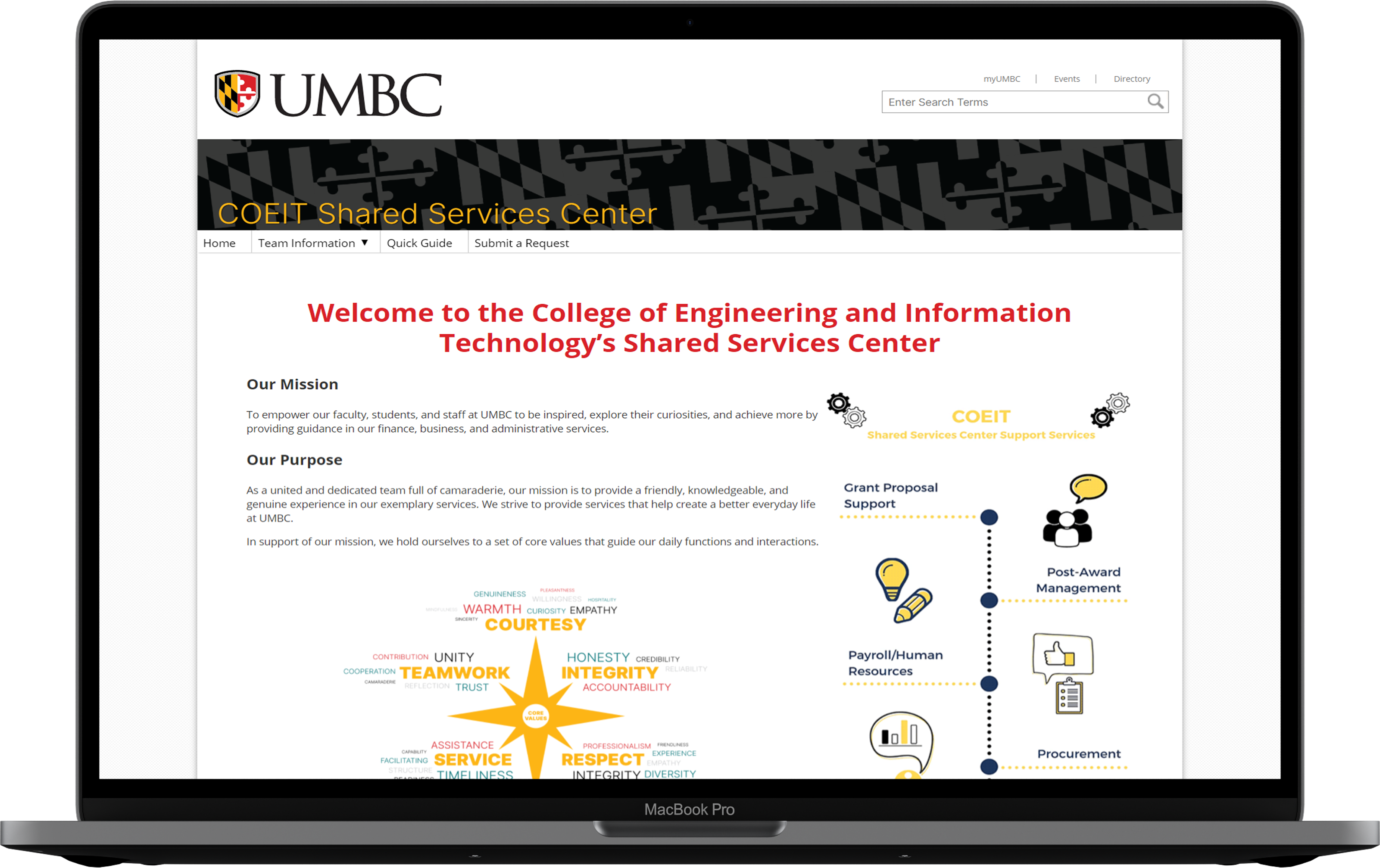 COEIT research website redesign
The goal of this project was to provide recommendations for the College of Engineering and Information Technology's (COEIT) research website. The website suffered from a lot of content-related issues and proved to be unusable for the users.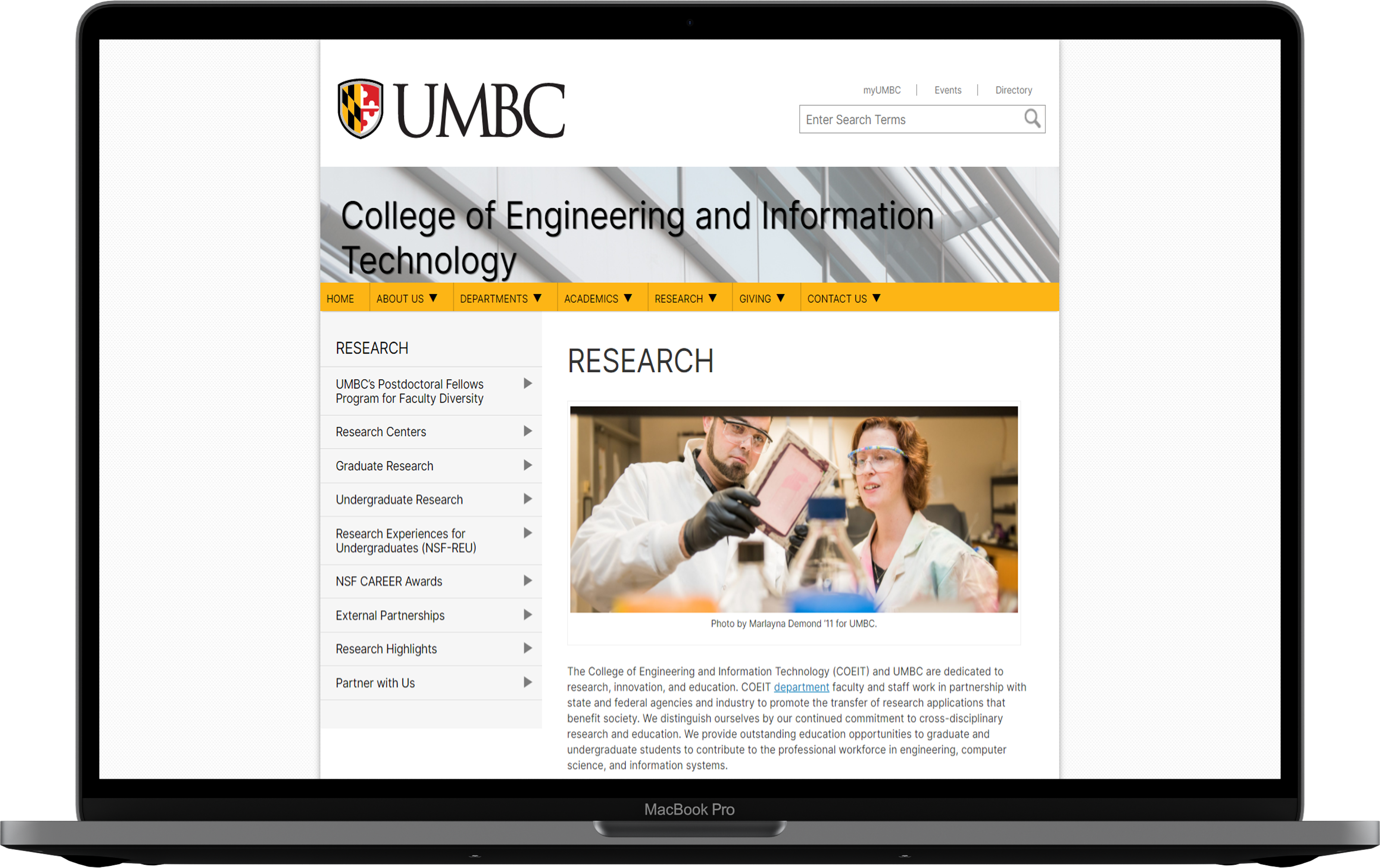 B-AID: The navigational voice Application for people who are blind
Globally, millions of people suffer from vision-related issues. Challenges are faced while navigating from one place to another. This project revolves around creating a mobile application prototype to aid visually impaired individuals in their navigation.